ANTI-BRIBERY MANAGEMENT SYSTEMS
ISO 37001:2016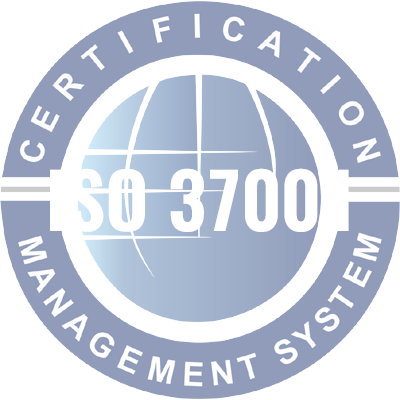 CERTIFICATION Milano carries out the activity of certification of companies in accordance with ISO 37001:2016 – Anti-bribery management systems – with ACCREDIA accreditation, using the method Money Inside Certification©.
We evaluate through the Money Inside Certification© method, the creativity of the entrepreneurs to help them redefine their business model, in reference to the requirements of ISO 37001:2016, with a unique focus: make MONEY.
The Management System Scenario for the Prevention of Corruption
Corruption hinders the sustainable development of a country, with high human and economic costs. In Italy, the mission and priority of the Institutions and ANAC is the prevention of corruption in public administrations and company owned by another company.
This scenario triggers a virtuous process that will push to the application of the controls for the prevention of corruption and to the certification ISO 37001:2016 of the Companies.
To "remain on the market" (Public or Private), Companies must demonstrate a third party certification ISO 37001:2016.
CERTIFICATION Milano proposes the ISO 37001:2016 Certification of the Management System for the prevention of corruption with an added value that allows to grasp the aspects of "opportunity" and "protection" if corruption occurs and demonstrate to the Investigative Body that "it has done its utmost", by adopting the anti-corruption management system to prevent it.
THE ISO 37001 CERTIFICATION PROCESS​
The Certification Process of CERTIFICATION Milano UNI ISO 37001:2016 of the Anti-bribery Management Systems takes into account:
the current Business Model of the Company;
the Money Inside Certification© method;
the applicable system regulatory requirements (UNI ISO 37001:2016);

the applicable regulatory requirements (standard UNI or standard CEI, etc…);

the applicable mandatory requirements
and it will provide the following outputs:
Report of Stage1 (Step 1) & Stage 2 (Step 2);
Certification (in case of compliance).
WHAT TO DO TO OBTAIN THE ISO 37001 CERTIFICATION?​
For your Certification, CERTIFICATION Milano will never leave you alone:
A. you will have a dedicated Support Staff (always the same person for the duration of the certification), for any administrative and planning needs;
B. you will have a dedicated Certification Coach, always the same person, who will listen to you to find solutions to innovate your Business with the Anti-bribery management systems Certification to make MONEY.
Altre Certificazioni che potrebbero interessarti